TikTok Marketing Adspert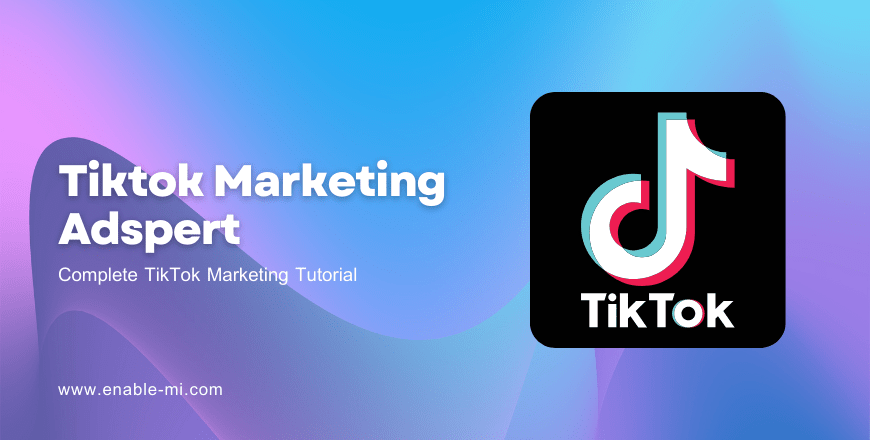 This course is designed for marketers and business owners who want to learn how to effectively market their products or services on TikTok. TikTok is a popular social media platform with over 1 billion active users, and its user base continues to grow rapidly. This course will teach you how to leverage the power of TikTok to reach a wider audience, increase brand awareness, and drive conversions.
The course will begin by introducing you to the basics of TikTok, including how it works, how to create an account, and how to navigate the platform. You will learn about the different types of content that perform well on TikTok and how to create engaging videos that resonate with your target audience.
You will also learn about TikTok's algorithm and how to optimize your content to increase visibility and reach. The course will cover strategies for building a following on TikTok, including how to use hashtags, collaborate with other creators, and engage with your audience.
In addition, the course will cover how to measure the success of your TikTok marketing efforts using analytics tools, and how to adjust your strategy based on your results. You will learn how to track key performance indicators such as views, engagement rates, and conversions.
By the end of this course, you will have a comprehensive understanding of how TikTok can be used as a powerful marketing tool for your business. You will have the skills and knowledge necessary to create effective TikTok marketing campaigns, measure their success, and optimize your strategy to achieve your marketing goals.
Global Marketing
1
Global Marketing Overview
TikTok Marketing
2
Understand TikTok Community
5
Create an TikTok Ads Account
6
TikTok Ads Manager Interface
8
Lead Generation TikTok Ads
9
Community Interaction TikTok Ads
10
Monitor Your TikTok Ads Performance
11
Tips for Creating a Successful Ads
Be the first to add a review.
Please,
login
to leave a review