Ecommerce Masterclass | Youmi Digital Academy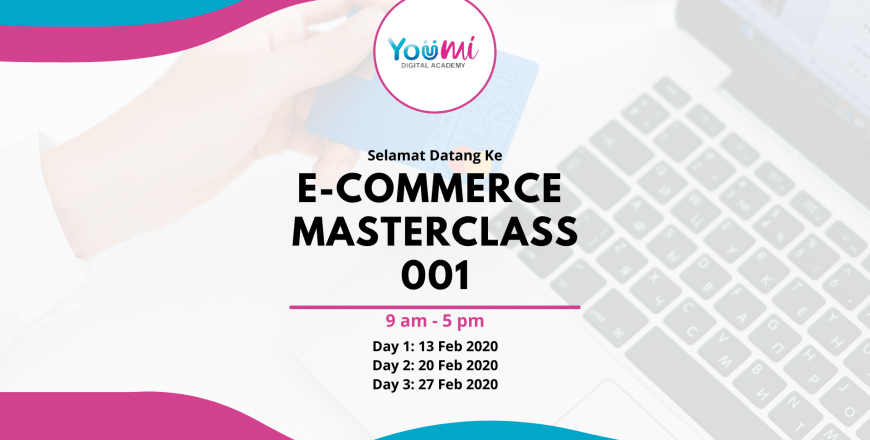 Ecommerce Masterclass Trainer: Youmeden
Membantu lebih ramai rakyat Malaysia untuk memulakan perjalanan E-usahawan dan menjana pendapatan yang baik. Matlamat kami adalah untuk membina 10,000 peluang E-usahawan ke Malaysia dan menjadikan mereka berjaya dan mencapai tahap yang lebih tinggi dengan menyediakan Program E-dagang 360 'yang merangkumi platform, latihan, dan bimbingan.
Day 1

Bermula di Shopee

Membina Profil Anda

Polisi Shopee

Menjual di Shopee

Mengurus Kewangan

Asas Pemenuhan Order

Mendapat Jualan Pertama Anda

Bermula dengan Penyenaraian

Tools untuk Penjua

Day 2

Berinteraksi dengan Pembeli

Mempromosikan Produk Anda

Tools untuk Penjual

Pulangan & Pembayaran Balik

Meningkatkan Operasi

Meningkatkan Jualan dengan Data

Penyenaraian secara Pukal

Berkembang dengan Shopee

Memperbaikkan Penyenaraian anda

Day 3

Menjalankan Kempen yang Berjaya

Menguruskan penyenaraian aset

Seller Tools (Advanced)
February 2021 Class
May 2021 Class
June 2021 Class
Be the first to add a review.
Please,
login
to leave a review