Meta Marketing Adspert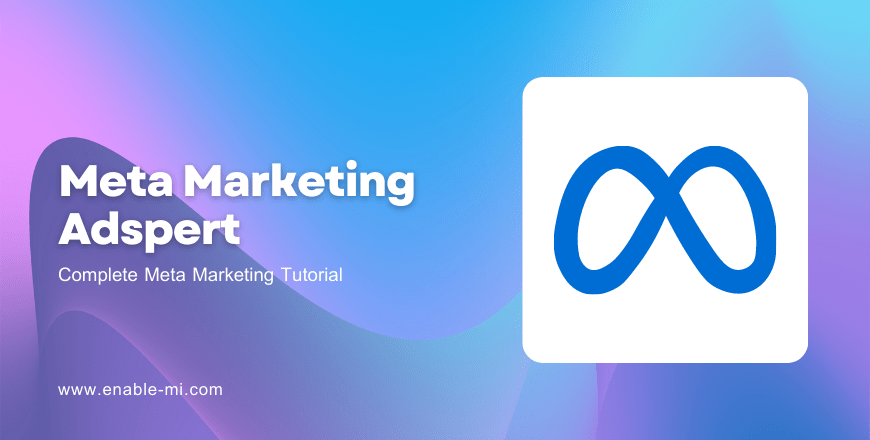 This course is designed to teach you the fundamentals of Facebook Marketing and how to effectively use it to grow your business or brand. Facebook is the largest social media platform with over 2 billion active users, making it a powerful tool for businesses to reach and engage with their target audience.
In this course, you will learn how to create and optimize a Facebook business page, develop a content strategy, create effective Facebook ads, and analyze your performance to continuously improve your results. You will also learn how to leverage Facebook's advanced targeting capabilities to reach your ideal audience and how to use various ad formats to achieve different marketing objectives.
Throughout the course, you will be introduced to various tools and resources that will help you effectively manage and measure your Facebook marketing campaigns. You will learn how to track and analyze your performance using Facebook Insights and other analytics tools, and how to use this data to optimize your campaigns and achieve your business goals.
By the end of this course, you will have a solid understanding of the fundamentals of Facebook Marketing and be able to create and manage successful Facebook campaigns that drive real results for your business or brand. Whether you are a small business owner, marketer, or social media manager, this course will equip you with the knowledge and skills you need to succeed in the world of Facebook Marketing.
Facebook Page
Facebook Ads Manager
2
Introduction of FB Ads Manager
3
Understand the FB Ads Objective
5
Create an Ads - Engagement
8
FB Ads Campaign Structure
9
Tips on FB Ads Campaign Settings
12
Other Settings in FB Ads Manager
13
Long Term Advertising Strategy
Be the first to add a review.
Please,
login
to leave a review